Thanks to everyone for making my 26th birthday really special. On Tuesday I went out with my friends to Roccos for pizza and beer.
Below were some of the gifts I received from my friends:
Mini Birthday Cake and lotto scratchers from Jon and Holly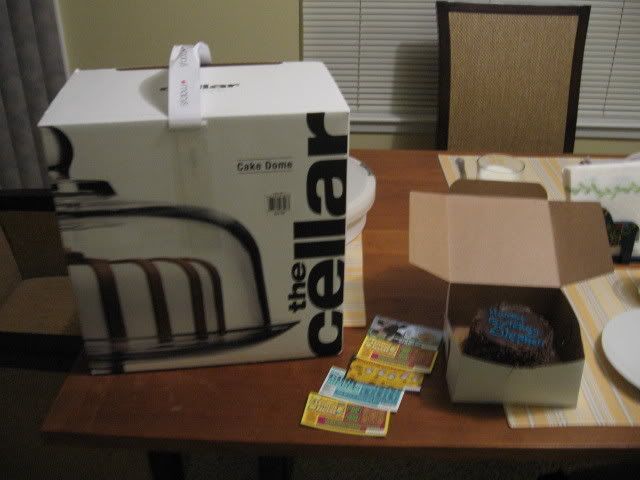 Cake Pedestal from Joe and Hannah
Rachel Ray $40 a day travel book from Miguel and Brigitte!!!!!
I finally got a frame for my Mario print. I think it looks awesome
Tomorrow I have a tattoo appointment that is long overdue with my favorite gal Heather!!!
Pics will be up tomorrow depending if I go to the No on Prop 8 rally :)